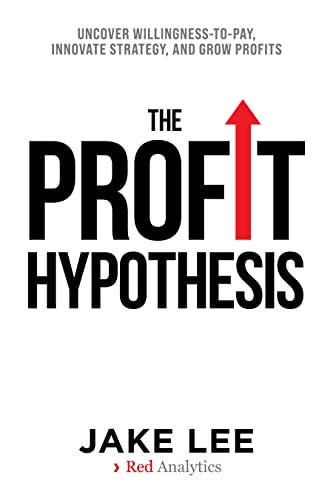 Consumers will mislead you. Not on purpose though, which makes it worse.
The consumer perspective is an essential part of optimizing your business strategy. Marketers can make better business decisions if they can predict in advance what consumers will do. However, these two question types inadvertently trigger an unwanted procedure in the mind of the consumer that is at best unreliable. Despite being well intentioned, consumers are not aware of the trap that is awaiting you inside of their brain.
A well-crafted experiment allows the decision maker to side-step the psychological trap and test a wide range of hypotheses. The experiment also allows you to quantify predicted consumer behavior in the most important metric – profit.
This book will walk you through the stages of an experiment while focusing on the role consumers play on firm profit. You'll get an introduction to the foundations needed without all the complex math.
Whether you've been experimenting with consumer choices for decades or are just getting started, this book has something for anyone interested in crafting a better strategy based on a deep understanding of consumers. Free on Kindle.